Carl Brashear Memorial - Events & Tributes

The life of Carl "Maxie" Brashear was immortalized in the movie "Men of Honor" which starred Cuba Gooding, Jr. to assist people to better understand the man himself as he continues to be recognized for not only his spirit and drive to achieve his dreams but also as a humble man who wanted to serve his country and make a difference. Though Carl passed in July 2006, the tributes to him continue.

This page serves as landing point for you to reference the different events being done to remember Carl and the attributes he stood for in life.
WQXE Quicksie 98.3 was live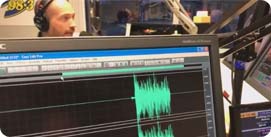 Tony Palm talks with Greg & Hollie about renaming Radcliff Veterans Center on 98.3


Read More
Brashear Radcliff Veterans Center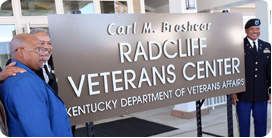 The Radcliff Veterans Center, which opened earlier this year, officially was renamed for Brashear during a November 2017 dedication ceremony.
Read More